NEW Importing and Takeoff Feature:
Imports ALL Picture formats (jpeg, gifs) and AutoCAD (dwg, dxf):

STEP 1: Simply scan or import ANY type of plan: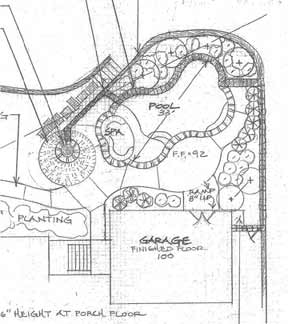 (sample plan or sketch)

STEP 2: Trace or draw over it: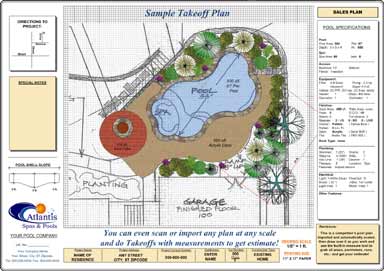 (New revised plan with takeoffs).
Trace or draw over it & get all measurements!

Takeoff all dimensions, areas, perimeters, and runs!

Make it to any scale - even if its not to scale!

Do a takeoff, new a set of plans with estimate in under 15 minutes!
---
Example: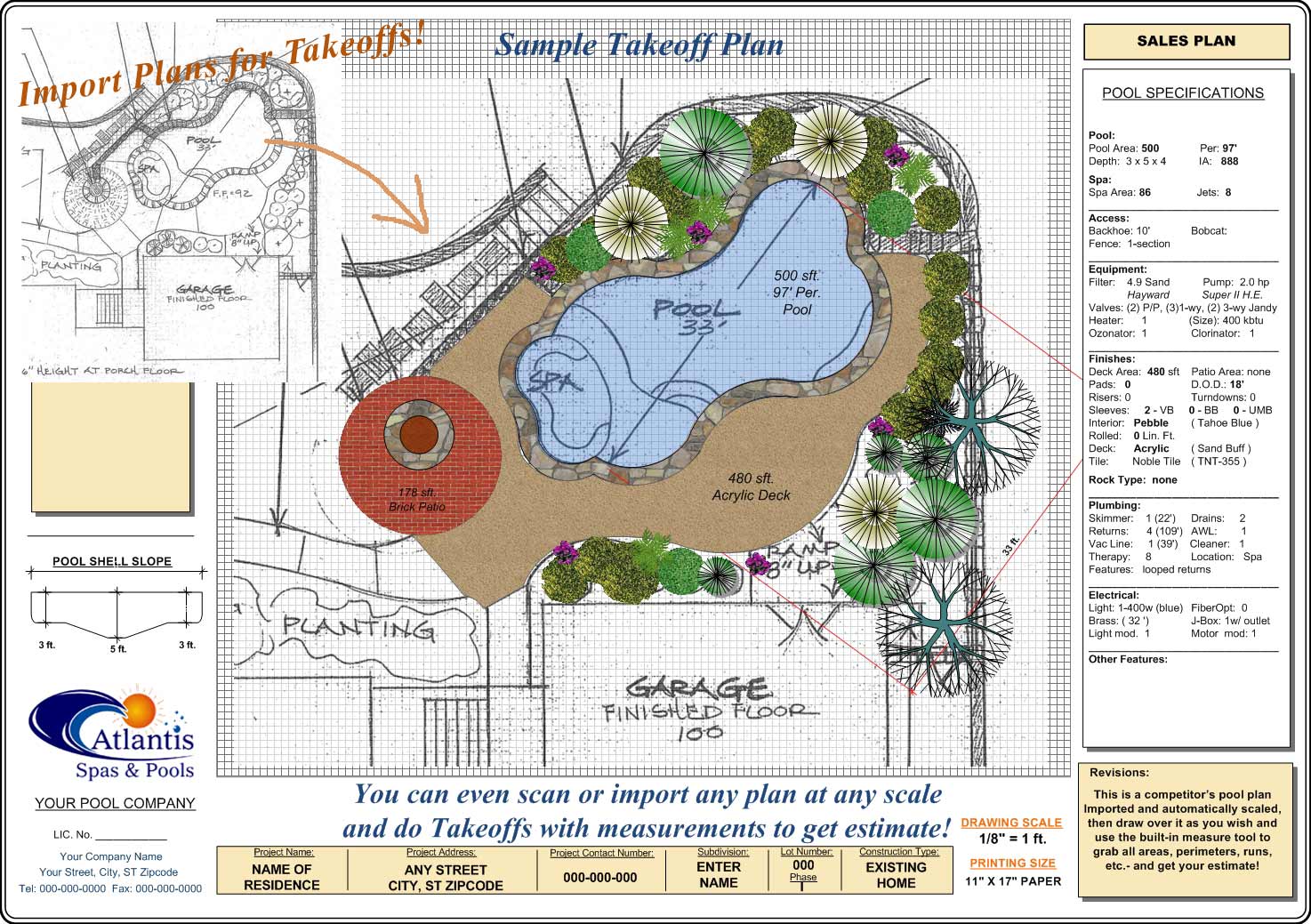 You can also convert to any scale instantly, and print on any size paper!