3D Photo-imaging (not just 1D imaging)!


Now you can add the existing home and yard directly into your 3D plans & movies!
Just snap a picture of any home and yard, then place directly into your actual 3D/2D design!

Then add 1000's of 3D items, textures, structures, landscaping, the actual 3D/2D pool design (not just a pool photo) - all in virtual 3D!
...

Then, (unlike other 1D photo-imaging) you can walkthrough your design in full 3D!

Use to create 360 outdoor perspective plans & movies with full animation, sound, water & fire effects, and more!

Then view & freely orbit the design in virtual 3D (at any angle, height, etc.) and produce multiple 3D plans or 3D movie!
(unlike the other photo-imaging programs that use stock photo items instead of 3D models, and only edits one picture at only one view or angle)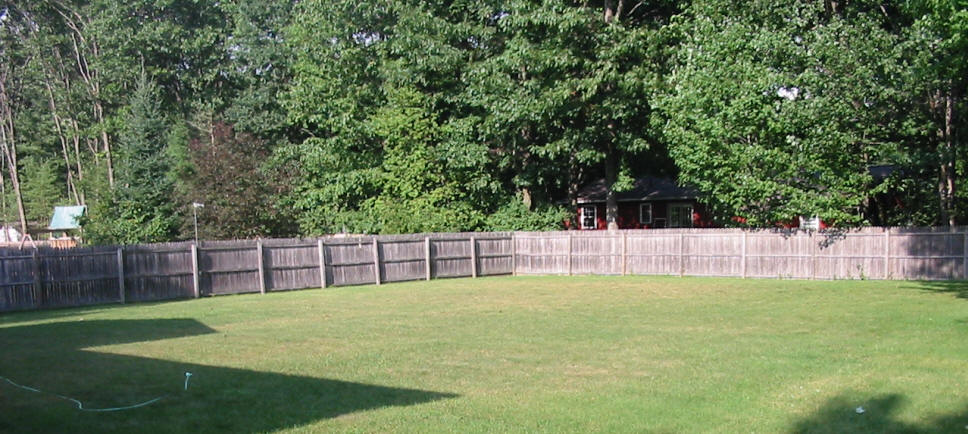 Empty yard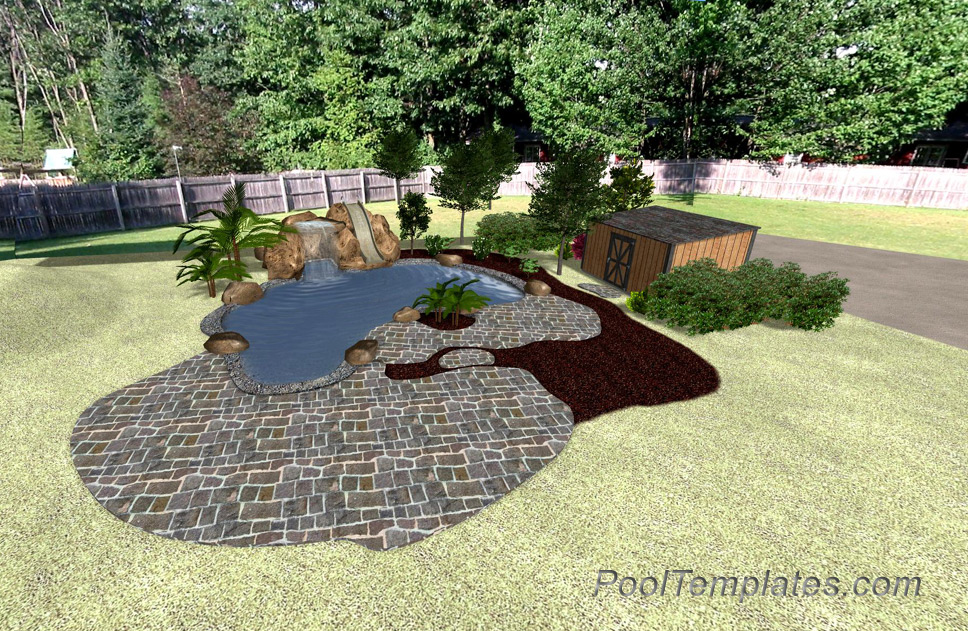 Now you can design the actual pool & landscaping (not just photo clips) to scale and move around in virtual 3D, and create 3D plans and movies!

Add people, plants, and accessories, change to any time of day or night to create any type of environment!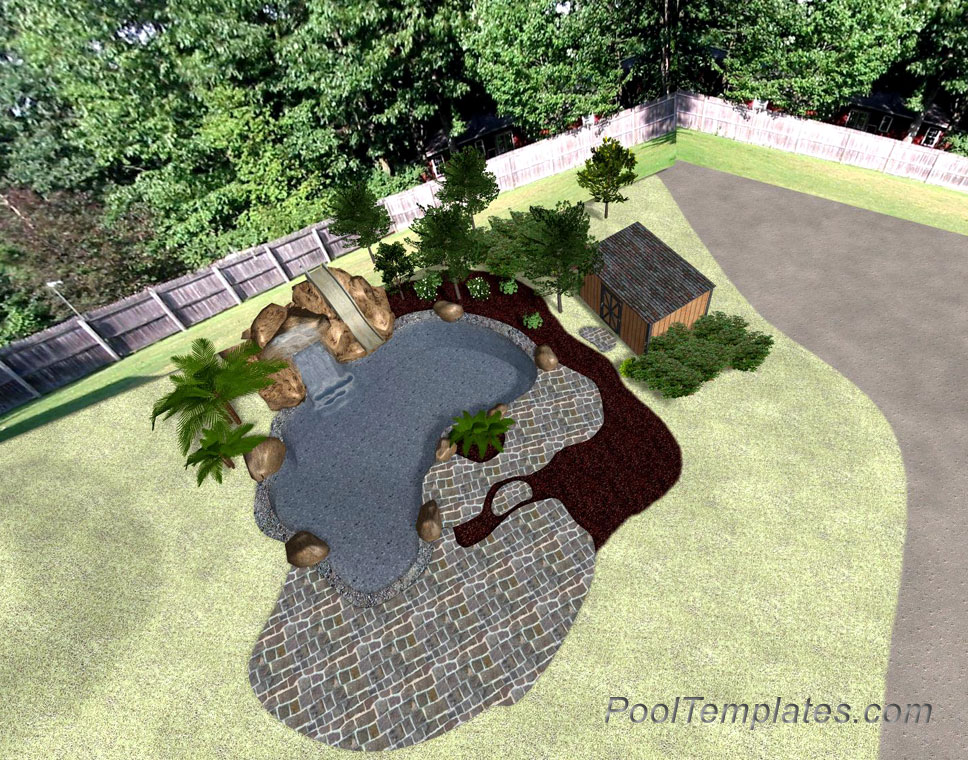 Orbit, fly and walkthrough your design from any angle, height and distance in realtime!
The background will move in sync as one and all perspectives & shadows are created automatically as you move!

The program will automatically adds perspective, shadows and more (no masking needed)!
Then you can walkthrough in virtual 3D at any height and perspective!
You can also change time of day from morning, noon, sunset, or evening
and all the shadows and lighting will change too!
Makes pictures, plans and a movie of the design for your clients!
Also, you can edit ANY type of photo . . .



Creates full-size photo-realistic renderings & movies!
Also now adds motion, sound, animated water & fire, the time of day, and more!

Copyright © 2015 PoolTemplates.com