NOW CREATE ALL YOUR POOL BIDS IN JUST MINUTES!


Now you can quickly create Estimates, Proposals & Contracts
from any printed pool plan or any pool design program
Works with any version of Excel - You can also customize it
with custom worksheets, buttons, printouts, and more!

Our New ESI Pool Estimator for Excel is included
Creates custom Job Estimates, Proposal and Job Contract: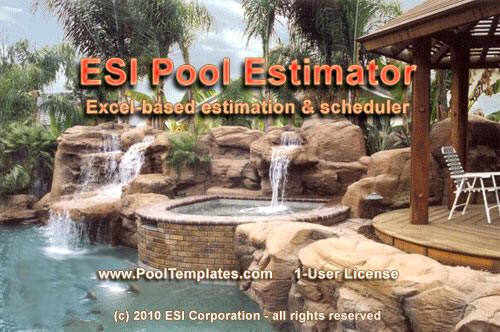 Creates your Estimate / Proposal and instant Contract from just one entry sheet...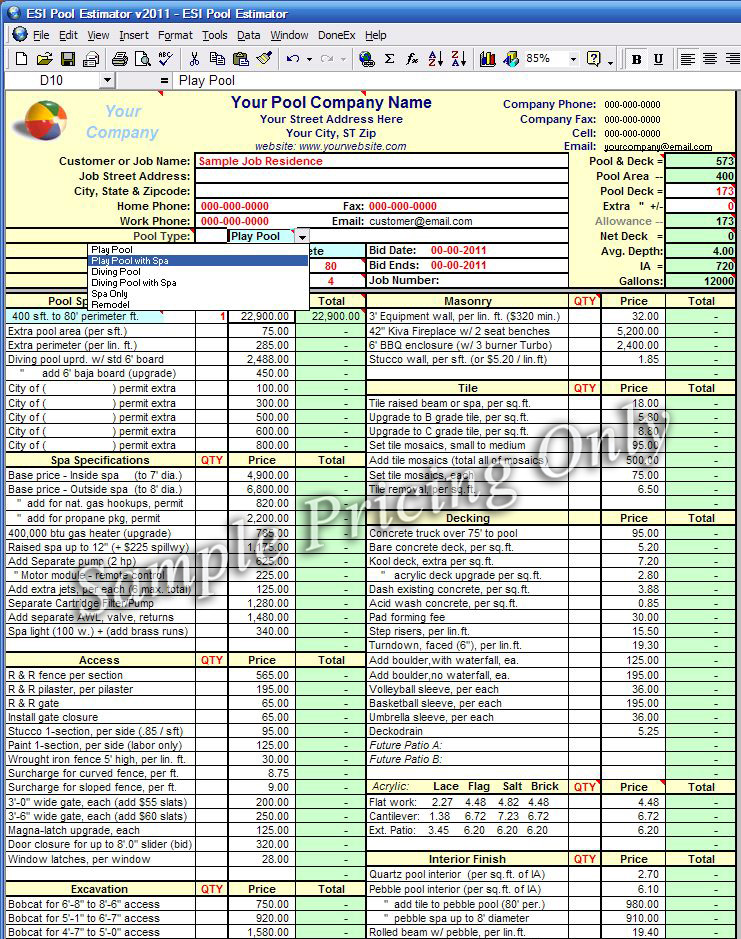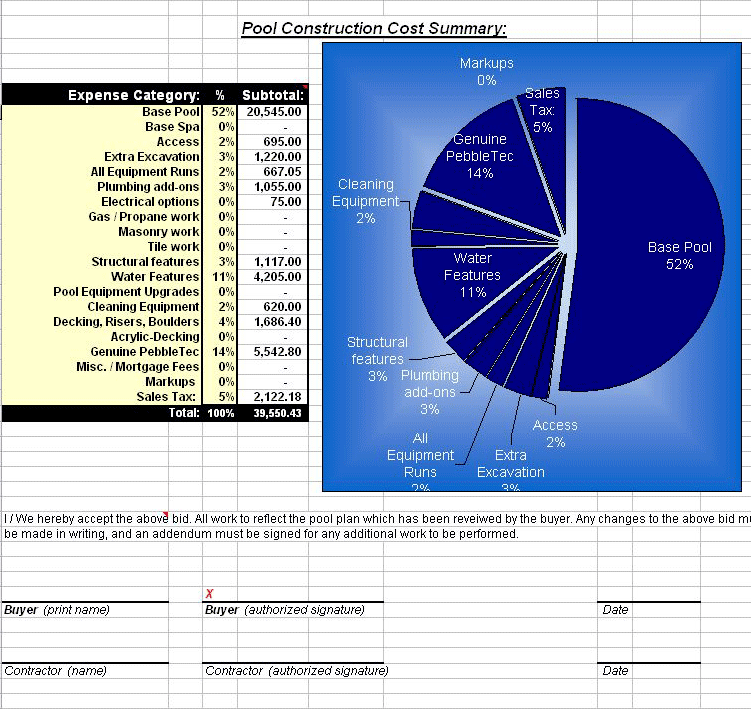 Pool Estimator now includes a Job Schedule tab with Gantt chart to calculate days & track progress...

The ESI EstimatorTM is a universal estimator
spreadsheet that uses Excel that will give you:

Project Cost & Sell Price:


Excavation and Site work


Electrical, Plumbing & Gas lines


Masonry, Decking, Coping & Tile


Pool Equipment and Accessories


Lighting, Options, Water-features & more...


All Areas/Perimeters, I.A., Gallons, etc.


NEW Construction Job Schedule & Base Pool Calculator!


Then, you can quickly...



Print Proposals/Estimates & Contracts instantly



Track Job Costs for ALL Job Phases!



Create Reports, Graphs, Job Schedule and more!


Saves you time & money ...


Create Accurate Pool Bids in just Minutes...


Get our new ESI Estimator
for Excel today for just $295!
Call 800-200-4670

Fast, Accurate Pool Bids in just a few clicks...

Create Estimates and
takeoffs from plans!



• Easy-To-Use ExcelTM Sheet
• Both Sales and Cost prices!
• Create Proposals & Bids
• Instantly creates the Contract

e • Instant Markup/Discounts
• Store Job Information
• Pool Project Data & Criteria
• Job Notes & instructions





Create Pool Estimates in just minutes! ESI Estimator does all the calculations, pricing, and forms for you



Auto-creates Custom Forms:
Proposals, Bids & Contracts!

Uses plain paper (any size)
NO more expensive forms!

• Print multiple estimates
• Track & graph project cost
• Email or fax bid instantly




Use with your PRO-SUITE
or independently!



"The Pool EstimatorTM is the answer
to my 'time-consuming' bid work"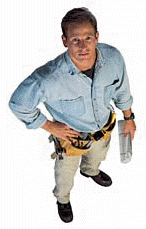 Used by top pool builders
and pool designers!