CREATE ACCURATE BIDS IN JUST MINUTES

with our ESI Pool Estimator TM


Create Fast Bids & Proposals On-Site!

Fast, Accurate Pool Bids are
just a "click" away...

Create Pool Estimates in minutes
does the calcs & pricing for you!





Estimate & Proposal
• Customer & Job Information
• Pool Project data
• Job Details, Special Instructions
• Instant Markup/Discounts
• Print multiple estimates
• Track & graph project cost
• NEW Job Scheduler!
• Uses plain paper (any size)
-no more expensive forms!

| | |
| --- | --- |
| | |
| Cost Allocation | Construction Schedule |


"The ESI EstimatorTM is the answer
to my 'time-consuming' bid work"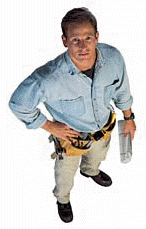 New Features ...



EASY-TO-USE ExcelTM universal spreadsheet estimating


Just type in your quantities and it does the math


Create all your Proposals, bids, Contracts & more!


Create multiple bids or spreadsheets per customer!


Do 'take-offs' from any pool plan in just 7 minutes!


Customize with your own prices & item descriptions


Give instant on-site Design, Proposals & Contract!


Auto-Calculates ...



Area, Perimeter, Gallons, Internal Area helpful for sizing
pool equipment, chlorinators, ozonators, chemicals, etc.


Running totals instantly as you create or edit bid.


Price changes, taxes, subtotals, discounts or markups

Saves you time & money ...



Uses plain paper (NO expensive quote forms to buy)


Convert your bids to PDF


Fax or Email your bids instantly right from the desktop
*with 'one-click' using your fax or email software


Password protect your forms and prices


Works with ALL versions of MS Excel

Get our new ESI Pool Estimator
for just $295!


Call 800-200-4670
Computer Requirements: Any computer running Microsoft Excel (2007 or higher) for Windows installed locally on your computer.