ESI Pool Estimator PRO for MS Excel
Already have a pool design program and need just the Pool Estimator?

Now you can purchase our new ESI Estimator separately!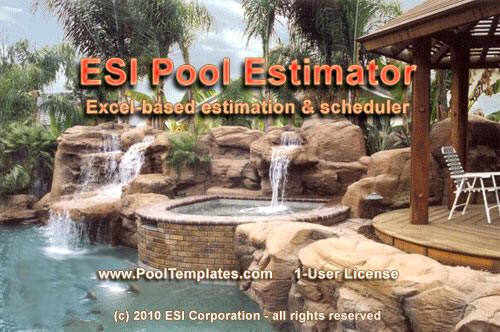 Now Just $295 and you can download it instantly!
ESI Pool Estimator
Call 800-200-4670!
Requires Microsoft Excel 2007 or higher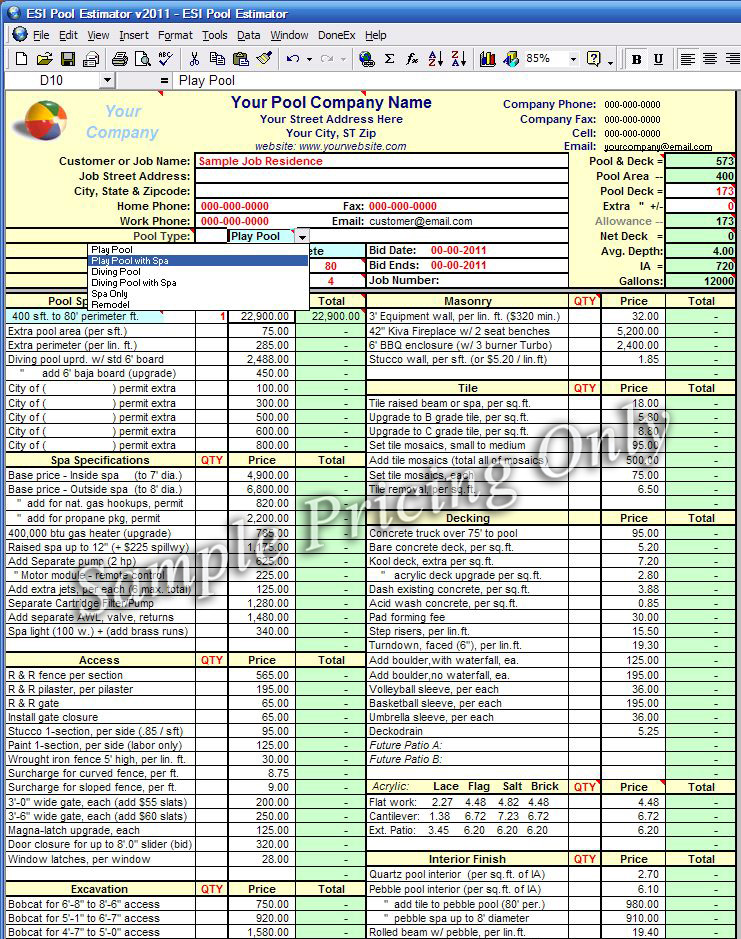 Our ESI Pool Estimator creates the Job Estimate/Proposal and Job Contract, and is totally customizable!

Creates your Estimate / Proposal and instant Contract from just one entry sheet...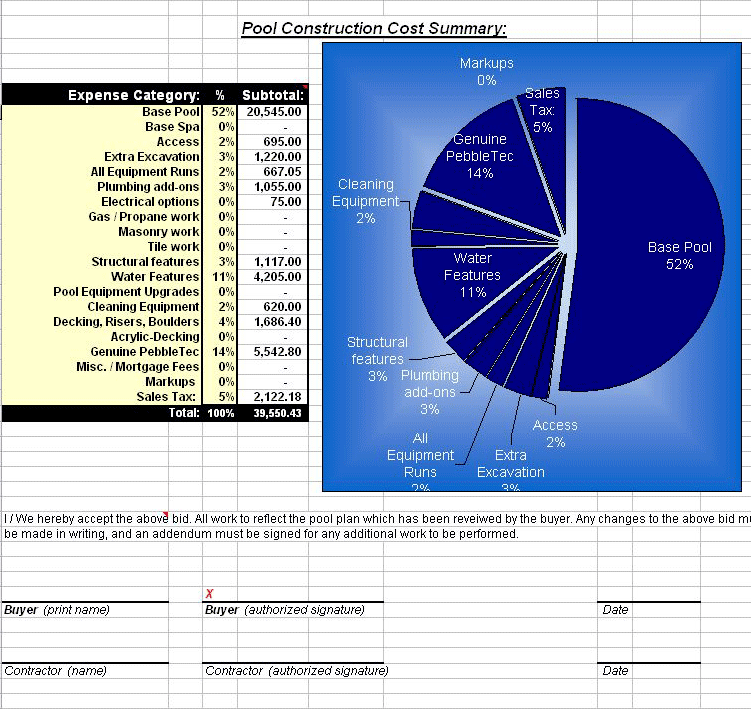 Pool Estimator now includes a Job Schedule tab with Gantt chart to calculate days & track progress...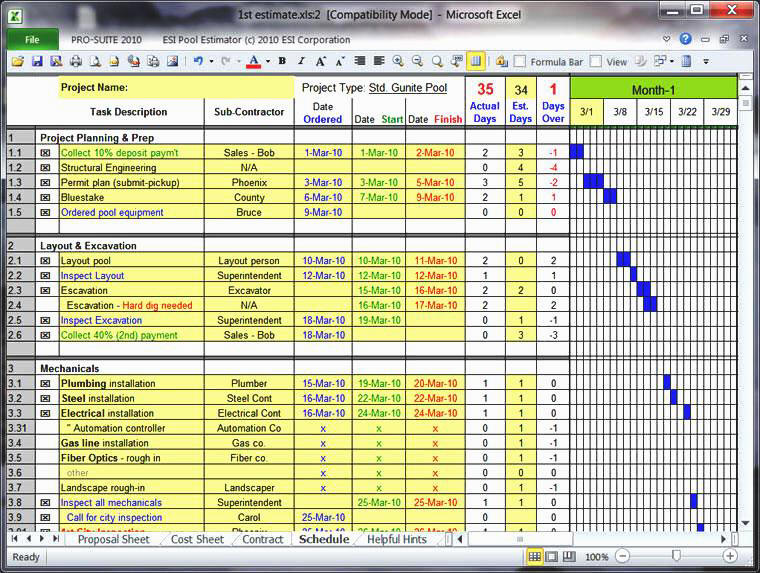 Call 800-200-4670
ESI Pool Estimator requires Microsoft Excel 2007 or higher installed on your computer
Pro-Suite not required
This add-in program requires Microsoft Excel 2007-2016 installed on computer.