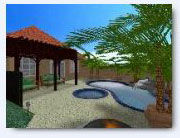 Easiest 3D Pool Design!

Includes our pool designs,
pool templates, custom rock features, 240 Mfr. tile library
and much more!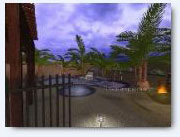 Highest-quality 3D realism

Automatically adds shadows, sound, motion, water effects, fire effects, wind and wildlife!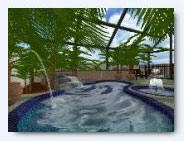 NEW 3D Photo-imaging!

Create before & after plans from the backyard digital photo with movie for your clients
all in virtual 3D!
Design Pools &
Backyards in 3D Today
with Virtual 3D-TOUR!
Create amazing pool & landscaping presentations
using our add-ins and popular landscape program!

Call us today 800-200-4670
to find out how to to design in 3D!
New 3D-Tour add-in for RLP2016


System Requirements: Any Windows PC (1.2 GHz or higher)
Windows (Vista, 7, 8, 10) with at least 4GB ram, 4GB Hard drive space available, and at least 512 mb video card ram (1GB video ram or higher preferred). Mouse (w/ scroll wheel preferred).